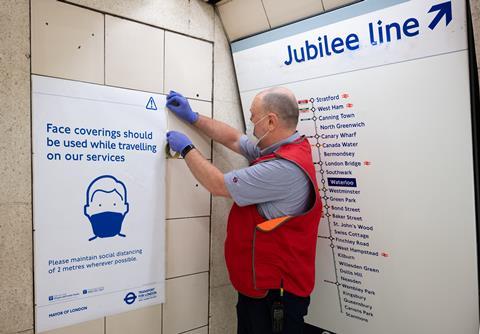 UK: The government has agreed to provide a grant of £1·095bn and a loan of £505m from the Public Works Loan Board to support continuity of operations at Transport for London.
In return for the package of support running to October 17 which was agreed on May 15, Mayor of London Sadiq Khan has agreed to an 'immediate and broad-ranging' review of TfL's future financial position and structure, including the potential for efficiencies. Two special representatives will represent the government on TfL's board, its finance committee and its programmes & investment committee.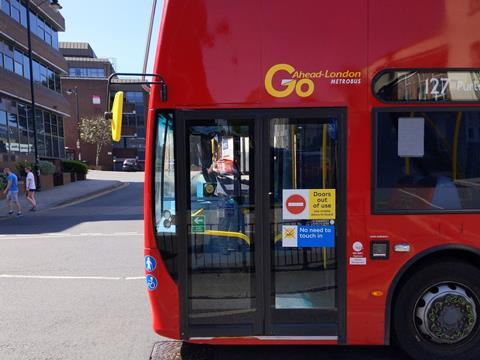 Since people were advised not to travel because of the coronavirus pandemic, TfL has seen a 95% reduction in London Underground journeys, an 85% fall in bus travel and a 90% drop in operating income. As a result, it has predicted a funding gap of up to £1·9bn in the first half of 2020-21 and over £3·0bn over the full year.
As part of the support package, the Mayor has agreed to increase fares next year by RPI+1%, in line with proposals in TfL's business plan. This ends a four-year freeze which Khan had imposed on those fares which are under the Mayor's control.
The government also requires TfL to end current service reductions as soon as possible to help passengers with no alternative to public transport to follow social distancing guidelines. London has a relatively high proportion of households with no access to a car.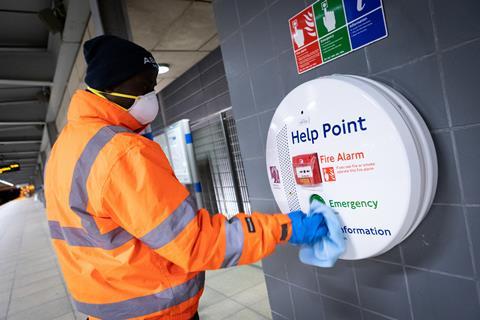 TfL has been operating up to 70% of peak Underground services and more than 80% of bus services. From May 18 it aims to run around 75% of Underground services, re-open some of the 37 closed stations and operate 85% of bus services.
There will be a reintroduction of bus fares, which were suspended during the pandemic, as well as the congestion charge for driving into central London. There will be a temporary suspension of various forms of concessionary travel during peak times, along with free travel for under 18s; there will be special arrangements for children eligible for free travel to school.
A London Covid-19 task force with representatives from the government and TfL has been established to oversee operational decisions during the crisis.
It will also promote traffic management and active travel, which Secretary of State for Transport Grant Shapps said would 'encourage a real move towards greener and healthier walking and cycling options, ease pressure on our public transport and provide certainty and stability'.
'Not the deal I wanted'
'I want to be completely honest and upfront with Londoners — this is not the deal I wanted', said Khan. 'But it was the only deal the government put on the table and I had no choice but to accept it to keep the Underground and buses running.'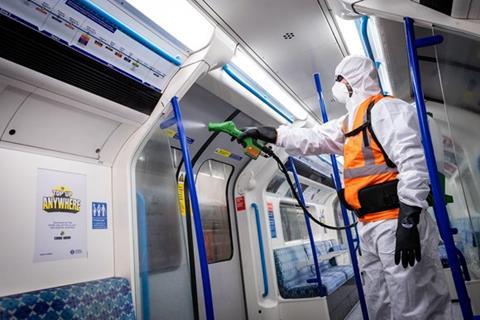 Khan said London was 'the only major city in western Europe that hasn't received direct government funding to run day to day transport services' in recent years, and with fares income down by 90% in the last two months 'there simply isn't enough money coming in to pay for our services'.
Describing the deal as a 'sticking plaster', Khan said 'the old model for funding public transport in London simply does not work in this new reality — fares income will not cover the cost of running services while so few people can safely use public transport. Over the next few months we will have to negotiate a new funding model with government, which will involve either permanent funding from government or giving London more control over key taxes so we can pay for it ourselves — or a combination of both.'