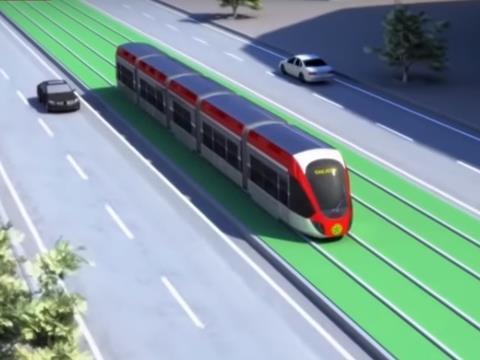 SOUTH KOREA: Ulsan Mayor Song Cheol-ho has announced plans for the construction of a four-line tram network in the city. Due to be built in two phases, the total cost is estimated at 1·3tr won.
The first phase is due to be completed by 2027 and foresees two routes. An 11·6 km east-west line would link Namgu Tawhwa to Sinbok, while a 13·7 km north-south line would connect the airport to the junction of Namgu and Yaim roads.
The second phase would add a 17 km route between Bukhwa-Hyangmun Administration and Donggu Daejangam Park, as well as a 6 km line connecting Sinbok with Boksan Catholic Cathedral.
The municipality has submitted the plans to the Ministry of Land, Infrastructure & Transport for approval, which is expected to announce a decision in October.