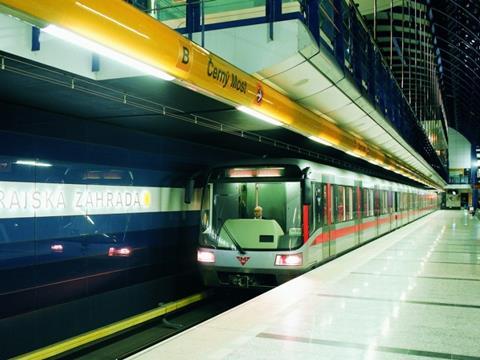 CZECH REPUBLIC: Praha city council has announced plans to build the future metro Line D for operation with three-car driverless trainsets.
The 10·6 km line with 10 stations would run south from Náměstí Míruto, splitting into to two branches terminating at Modřany and Depo Písnice. It is intended to relieve the congested Line C, and would have interchanges at Náměstí Míru with Line A and Pankrác with Line C.
Construction of the first section between Pankrác and Depo Písnice is envisaged to begin in 2018, with opening planned for 2022-23. The cost of this section is put at KC35·9bn, with co-funding expected from the state budget and EU funds.