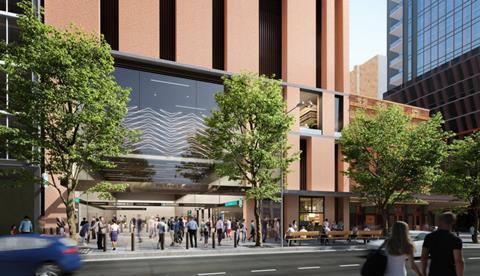 AUSTRALIA: The New South Wales government has awarded a consortium of Oxford Properties, CPB Contractors and Grocon a A$463m contract to design and build the landmark Pitt Street station on the City & Southwest extension of the Sydney Metro.
The 250 m long underground station will include integrated retail and other commercial facilities. As part of a value capture agreement, the NSW government will receive A$369m from the consortium for the air rights to develop two 39-storey office and residential buildings above the site.
Work is on what is intended to be a 'vibrant' commercial and residential hub is scheduled to begin in 2020 and be completed in 2023.
Pitt Street is one of five metro stations that are to be integrated with their surroundings, with developments planned for Crows Nest, Victoria Cross, Martin Place and Waterloo.