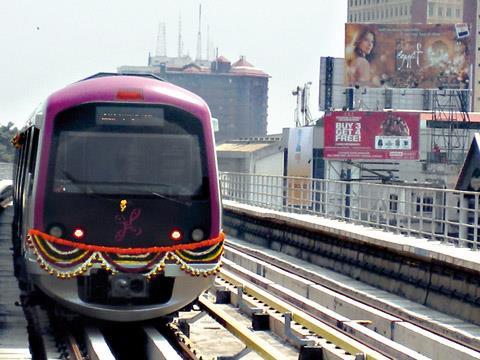 INDIA: Bangalore Metro Rail Corp has awarded Ardanuy Ingeniería a contract to design 750 V DC third rail power supply and SCADA systems for two lines to be developed under its network expansion programme.
The 17 km Outer Ring Road Line being developed under Phase 2A of the metro plan would have 13 stations, and the 37 km Airport Line would have 17 stations.
The Spanish consultancy said the contract announced on October 2 would consolidate its order book in India, where it is now well-established thanks to its local subsidiary.
The company is currently involved with a number of railway projects including the East and West Dedicated Freight Corridors, and is working on metros in Kochi, Mumbai and Delhi.