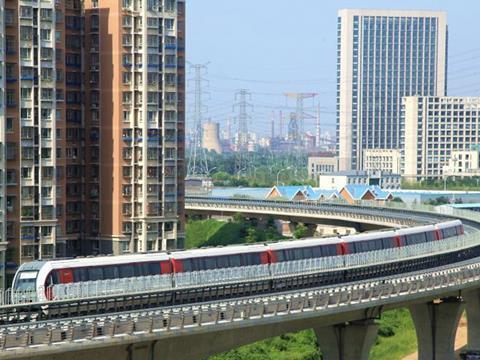 CHINA: Passenger-carrying tests on maglev line S1 in Beijing began on August 5.
The first stage of Line S1, also known as the Mentougou Line, will offer a 20 min journey between Mentougou and Pingguoyuan, where interchange is provided with metro Line 1.
The 10·2 km Line S1 serves eight stations on a mostly elevated alignment. There is a short underground section where the line crosses the Beijing – Shacheng railway line.
Construction started in October 2013. CRRC Tangshan has supplied 10 six-car trainsets with a maximum speed of 110 km/h. These are stabled at a depot at the western end of the line.