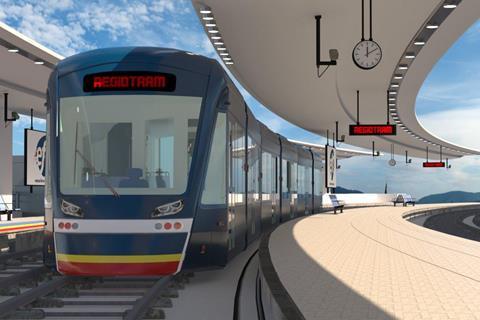 COLOMBIA: A contract to design, build and operate the 39·6 km Regiotram de Occidente inter-urban commuter line linking Bogotá with its western suburbs was signed by China Civil Engineering Construction Corp on Janaury 7.
The subsidiary of China Railway Construction Corp was sole bidder for the public-private-partnership contract, which runs for 26 years including 18 months for preparation, 30 months for construction and six months for testing. Passenger services are scheduled to begin in 2024.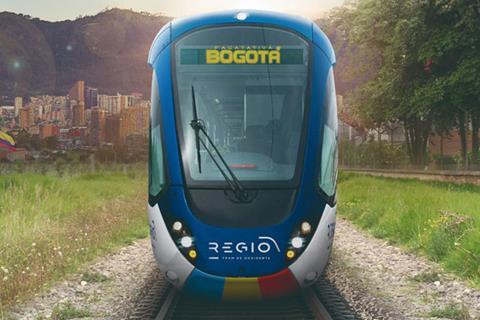 The double-track, electrified 1 435 mm gauge line with 17 stations will mostly use an existing railway alignment to serve Mosquera, Madrid, Funza and Facatativá in the Sabana Occidente region. In Bogotá the line will connect with the planned metro.
The end-to-end journey time will be about 48 min, and future ridership is estimated at more than 130 000 passengers/day. Vice-Minister of Transport Juan Camilo Ostos Romero said residents would see 'a significant improvement in their quality of life' thanks to the reduction in travel times.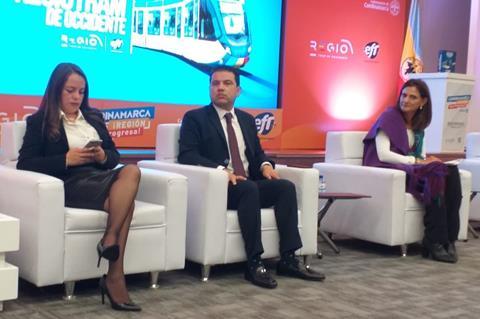 The overall cost of the project is 3·43bn pesos, with the national gvenment to provide 1·32bn pesos for construction and the Cundinamarca region 0·594bn pesos. The contractor will also raise a proportion of the capital funding.
Egis reviewed studies for the project, working with local legal firm Duran & Osorio and financial consultancies Deloitte and Sumatoria.
Speaking at the contract signing, Governor of Cundinamarca Nicolás García Bustos said contracts would be awarded in February for studies of the Tren del Norte proposal for a line linking Bogotá with Zipaquirá, Cajicá and Chía.