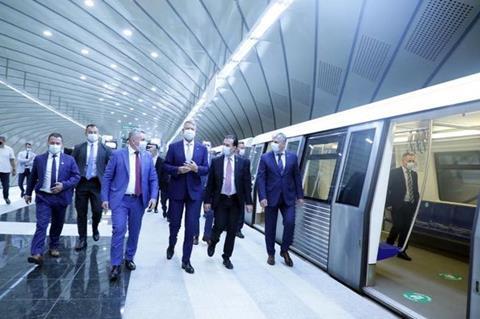 ROMANIA: The first section of București metro Line M5 was formally inaugurated on September 15, with a ceremony at Eroilor station attended by President Klaus Iohannis, Prime Minister Ludovic Orban, and Minister of Transport Lucian Bode.
Following the inauguration at 12.00, the line was opened for revenue service at 14.00.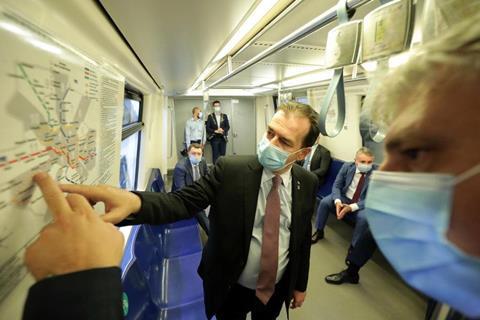 The initial phase of M5 serves the Drumul Taberei district in the southwestern part of the city. The 6·2 km main line runs from an interchange with lines 1 and 3 at Eroilor to Râul Doamnei, serving nine stations, and there is a 1 km western branch to Valea Ialomitei where the depot is located.
Under construction since 2011, the first phase of M5 has been built at a cost of 3·2bn lei. This was 85% financed by the European Union, through the Cohesion Fund, European Regional Development Fund and the Transport Sector Operational Programme. The remaining 15% was provided from the national budget.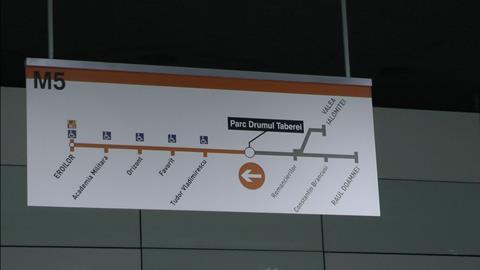 According to operator Metrorex, the power consumption on M5 is around 30% less than that of other lines, thanks to the incorporation of energy saving equipment into the overall design. The line is operated by a fleet of eight Movia 346 six car trainsets supplied by Bombardier Transportation, while the signalling is designed to permit a minimum headway of 90 sec.
The city is hoping to continue M5 eastwards for a further 11·5 km to Pantelimon, adding another 12 stations; this section is expected to open in two phases. Work is already underway on the cross-city section from Eroilor to Piata Iancului on Line 1 via an interchange to Line 2 at Universitate. However, the remaining section from Iancului to Pantelimon is not expected to be completed until after 2030.