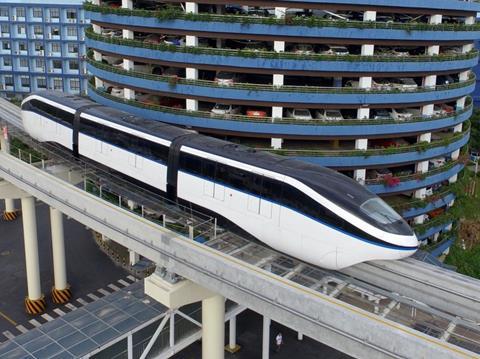 BRAZIL: BYD has signed an agreement to build a monorail line in Salvador. The R$2·5bn project is to be built in two phases, with work due to begin in the fourth quarter of 2018.
The 20 km coastal route will include a section that crosses the sea en route to an offshore island. The first phase is due to open in 2021.
Shenzhen-based BYD unveiled its SkyRail straddle monorail in October 2016. Aimed at small and medium sized cities, as well as tourist attractions and central business districts, it offers a capacity of up to 30 000 passengers/h per direction and a maximum speed of 80 km/h.