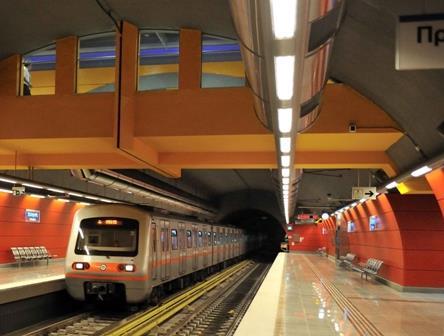 GREECE: Attiko Metro has selected a consortium of Alstom, Greek construction company Avax and Italian tunnelling company Ghella to build the first section of Athens metro Line 4.
The consortium was the lowest bidder for the contract, beating a rival offer submitted by Aktor, Hitachi Rail STS and Hitachi Rail Italy.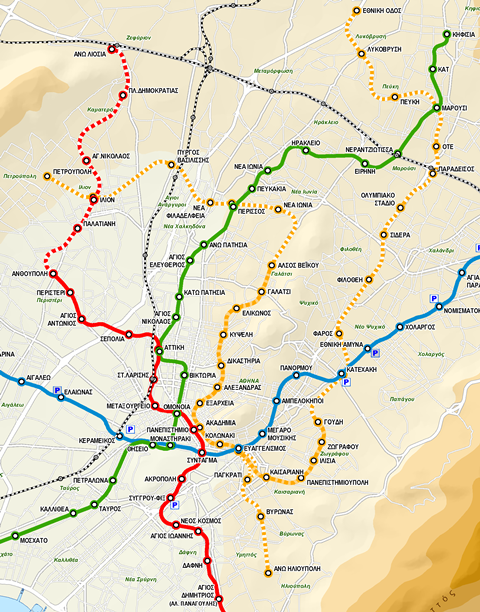 Running for 38 km with 35 stations, Line 4 will take a U-shaped route through the most populated areas of the capital, intersecting with the existing lines 1, 2 and 3.
The initial contract covers the 12·8 km, 15-station Phase 1 between Goudi and Alsos Veikou, which has a budget of €1·8bn.
Alstom's share of the package is valued at €300m. It includes the supply of 20 four-car fully automated Metropolis trainsets, Urbalis 400 CBTC, Iconis safety and control technology and the Hesop energy recovery and storage system.
Gianluca Erbacci, Senior Vice-President of Alstom Europe, said Line 4 was 'one of the biggest turnkey projects in Europe' requiring 'a comprehensive portfolio of rolling stock, signalling and infrastructure'.
Avax Managing Director Konstantinos Mitzalis described it as 'undoubtedly a landmark project, not only in terms of upgrading the quality of life and commuting for the capital city's residents, but also for the key role that infrastructure projects can play in Greece's course towards economic growth.'
Avax, Ghella and Alstom are currently building the extension of Line 3 to Piraeus, which is now expected to be completed in 2022.