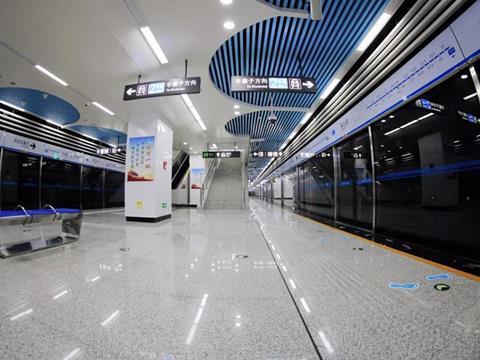 CHINA: A one-station extension of Dalian metro Line 2 was inaugurated on June 28.
The 3·1 km underground extension runs from Dalian Airport to Xinzhaizi, where interchange will be provided with the future Line 4.
Line 2 is now 25·8 km long with 21 stations. The first section opened in May 2015, and an extension followed in June 2017.
Line 2 is to be extended by 15·3 km north-east from Xinzhaizi to Dalian North Railway Station, adding eight stations, later this year.