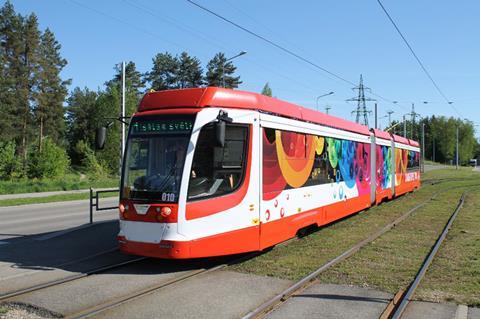 LATVIA: City transport operator Daugavpils Satiksme has opened a replacement single-track tram alignment for part of route T3 on February 05.
The new 2·2 km section between Brāļu kapi and the eastern terminus of Stropu ezers provides direct access to the city hospital, replacing the previous 1·1 km corridor through Vasarnīcu street.
Construction of the €5·7m alignment started construction in March 2018. The European Union Cohesion Fund financed 79.74% of the project, while 10·5% came from Daugavpils City, 4·5% from the Latvian state budget, and the remaining 5·26% was covered by Daugavpils Satiksme.