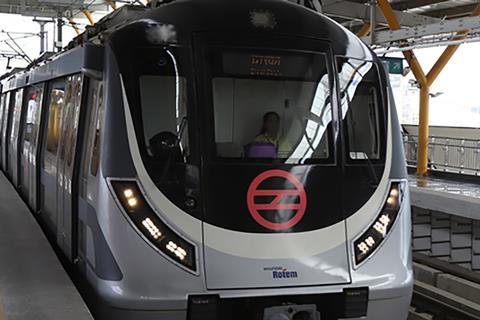 INDIA: Line 9 of the Delhi Metro network opened for revenue service on October 4, following a formal inauguration by Delhi's Chief Minister Arvind Kejriwal and national Minister of State for Housing & Urban Affairs Hardeep Singh Puri.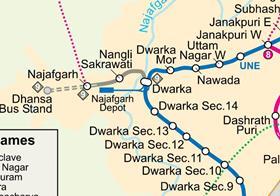 Designated the Grey Line, the 4·2 km Line 9 connects the suburban satellite town of Najafgarh with Line 3 (Blue) at Dwarka, serving one intermediate station at Nangli. The first 2·7 km of the branch is elevated, and the remaining section to Najafgarh runs underground. The line is equipped with Bombardier's Cityflo 650 CBTC, which is also used on the fully automated Line 7.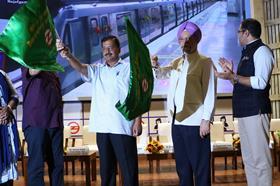 Journey time is 6 min in each direction, and the initial service operates at peak headways of 7½ min.
A 1·2 km extension to Dhansa Bus Station is expected to open in December 2020.
Whereas the Blue Line is one of the earlier DMRC routes built to 1 676 mm gauge, the Grey Line has been built to 1 435 mm gauge as used on lines 4 to 8. Through running is therefore not possible. However, provision has been made for the Grey Line trains to be serviced at the existing Blue Line Najafgarh depot, located close to Dwarka station.
The opening of the initial section of Line 9 takes the total length of the Delhi Metro network to 377 km with 274 stations.