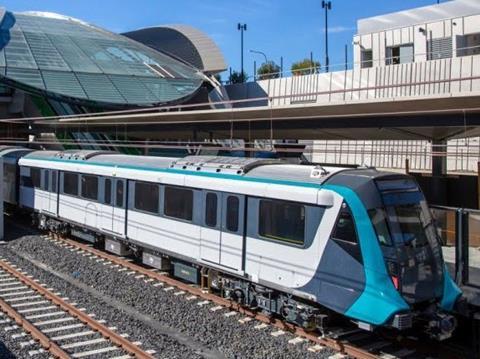 AUSTRALIA: The first heavy metro line in Australia officially opened on May 26 with a day of free travel.
The driverless Metro North West Line in Sydney runs from Chatswood to Epping over a converted heavy rail line, then continues through a new twin-bore tunnel to emerge onto an elevated alignment terminating at Tallawong.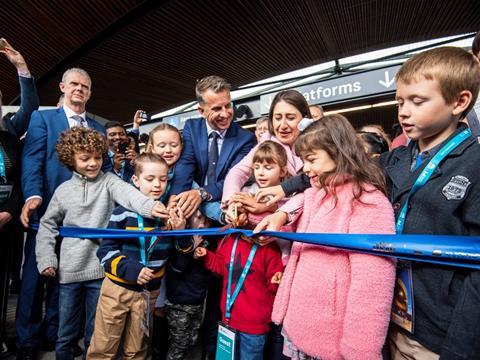 Eight new stations have been built on the 36 km route, and a further five existing stations upgraded. All stations feature lifts, platform screen doors and video help points.
Tunnelling was carried out by a consortium of Thiess, John Holland and Dragados under a A$1·15bn contract, while the 4 km elevated section was built by consortium of Impreglio and Salini for A$340m. The Northwest Rapid Transit consortium of MTR Corp, John Holland, CPB Contractors, UGL Rail and Plenary Group won the Operations, Trains & Systems contract.
Alstom has supplied a fleet of 22 six-car driverless Metropolis trainsets from its Sri City factory in India and Urbalis 400 CBTC signalling, and will provide 15 years of maintenance.
The A$8·3bn project is the first phase of the metro line. The City & Southwest extension from Chatswood to Bankstown via the city centre is expected to open in 2024, and a second line to Parramatta and the new Western Sydney Airport is to be built in the longer term.