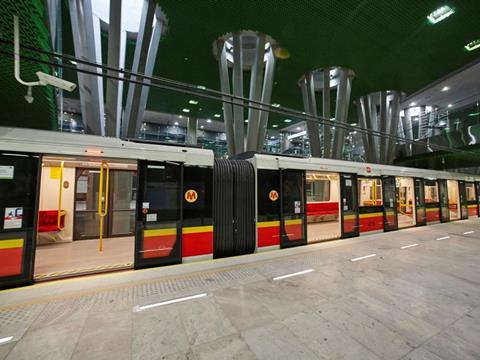 POLAND: Metro Warszawskie has selected a preferred bidder to undertake technical studies for a planned third metro line in the capital, the metro authority announced on November 19. Initial results are due to be published three months after contract signature, which is itself expected after the statutory 10-day standstill period.
With a bid of 1·9m złoty, the consortium led by Egis Poland and including TransEko and Egis Rail beat four other bidders.
The consortium will now study three alignment options for the first phase of the planned Line M3. To be built in the Praga-Południe district on the right bank of the River Wisła, the route would run southeast from Stadion Narodowy station on Line 2 to Gocław.