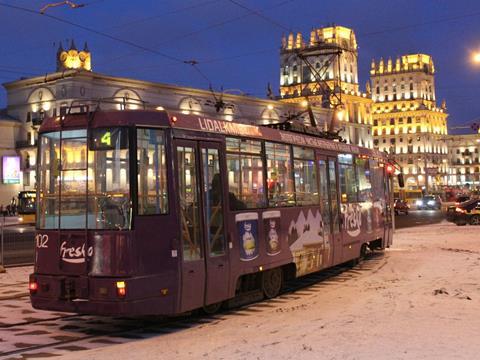 BELARUS: A feasibility study is to be carried out for a 9·4 km fast tram route in Minsk after the city authorities approved the plan.
The route would run from the existing tram terminus at Ploshcha Myasnikova in the city centre to the Sukharevo district in the northwest, along Panamarenki and Kharkovskaya ulitsa before reaching the terminus at Sharangovicha ulitsa.
The route on a segregated alignment with no level crossings would have a much higher commercial speed than the city's conventional tram network: 20 to 25 km/h rather than 12 to 17 km/h.
Construction is expected to take three to four years and would cost around two and a half times less than building a metro line to Sukharevo.
Earlier plans had envisaged construction of a tram line from Ploshcha Myasnikova to the Serebryanka district in the south. This has not been officially cancelled, but the route to Sukharevo is due to be built first.
A detailed feature article on Minsk appeared in the Spring 2018 issue of Metro Report International.