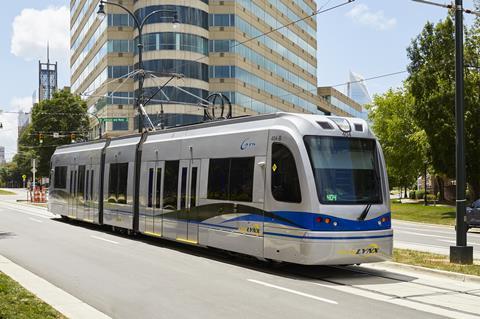 USA: The Federal Transit Administration has set out its key funding priorities after President Biden signed the bipartisan Infrastructure Investment & Jobs Act into law on November 15.
The act authorises spending of up to $108bn with guaranteed funding of $91bn for public transport in 2022-26, which FTA called 'the most significant federal investment in transit in the nation's history'.
Key priorities include:
Safety: enhancing state oversight programmes by strengthening rail inspection, protecting workers and passengers from injury and assault, ensuring safe access, and updating safety measures for public health emergencies.
Modernisation: reducing the maintenance backlog by repairing and upgrading infrastructure and modernising rail and bus fleets. A new competitive grant programme under the State of Good Repair Grants programme will provide $300m/year specifically to replace life-expired rail vehicles.
Climate: Funding to support the replacement of public transport vehicles with 'cleaner, greener' ones.
Equity: improving transport services for communities that have historically had more limited access, and providing 'substantial' improvements to accessibility. There will be a greater federal share for transport planning activities for lower-density and lower-income portions of metropolitan areas and adjoining rural areas, a requirement to include geographic coverage as a reporting requirement in the National Transit Database, and encouragement for organisations to expand consideration of housing during the planning process. New competitive grant programmes include $1·75bn for station accessibility works.
Funding allocations include $23·1bn for the State of Good Repair programme to assist in financing capital projects, and up to $23bn for the Capital Investment Grants programme. There is $193m for research, and $62m for technical assistance and workforce development.
'As the transit industry renews ridership, this historic support will help us transform the way we plan and use public transportation', said FTA Administrator Nuria Fernandez. 'Long-overdue investments in transit infrastructure will deliver new and expanded public transit services, especially in communities that have suffered from historical funding inequities.'