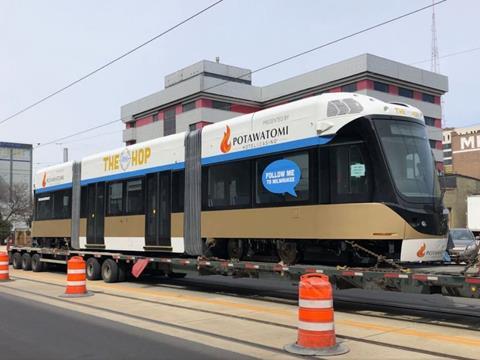 USA: Brookville Equipment Corp delivered the first of five trams that it is supplying to Milwaukee on March 27.
The three-section bidirectional Liberty Modern Streetcar is 20·4 m long and 2 600 mm wide with capacity for 150 passengers including 32 seated.
Due to open in mid-2018, the 3·4 route-km Phase 1 will link Burns Commons and Clybourne Street. Initial ridership is forecast at 1 850 passenger-journeys per day.
Kiewit Infrastructure is general contractor for the construction works, and Transdev Services will operate the services.
A second phase, due to open in 2019, would link the Phase 1 route at Milwaukee Street with Downtown Transit Center on a 1·2 km branch.