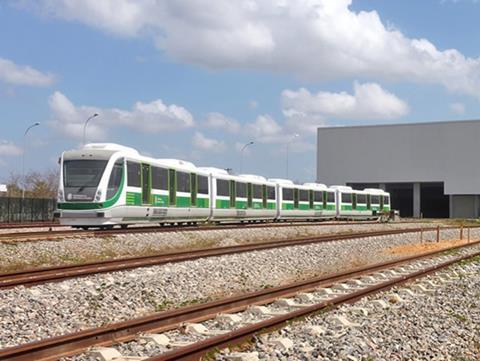 BRAZIL: The VLT line in Fortaleza was extended east from Borges de Melo to Papicu with the opening of a 6·2 km extension on July 6, adding four stations.
A further 2·3 km extension from Papicu to Iate with an intermediate station at Mucuripe is under construction.
Travel on the line is free in 2018, and revenue services are expected to begin next year. When complete, the line would operate services at 7 min headways. Bom Sinal has supplied a fleet of 20 four-car diesel multiple-units.