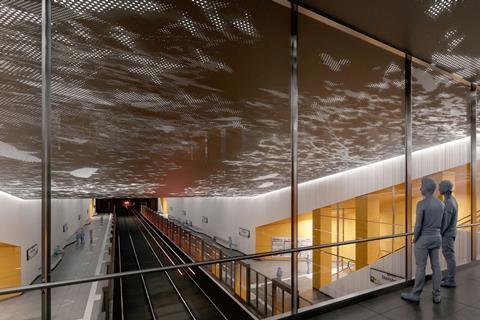 GERMANY: Confirmation of a grant to finance construction of the first driverless metro line in Hamburg has been formally handed over to operator Hamburger Hochbahn by the city's government.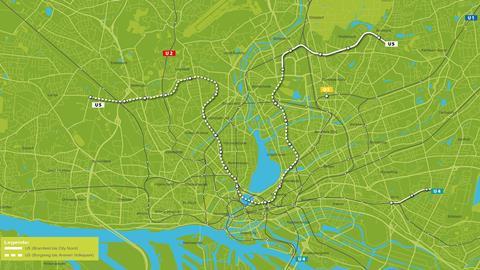 Subject to the completion of planning procedures, construction of line U5 is expected to get underway at the end of 2021. The opening date is still to be confirmed.
The €1·8bn initial section, designated U5 Ost, would run underground for 5·8 km from Bramfeld to Steilshoop, Fuhlsbüttler/Nordheimstrasse, a surface station interchanging with U1 at Sengelmannstrasse and City Nord.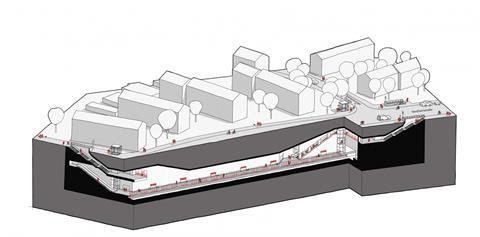 The five stations would provide better access to rail-based transport in an area with 100 000 residents and more than 30 000 jobs; ridership is predicted at 40 000 passengers/day.
Subsequent phases would extend the line from City Nord south through Winterhude to the Hauptbahnhof and then west through the city centre.
'Mobility is more than ever a basic need', said Senator Michael Westhagemann on December 12, highlighting the importance of public transport in enabling people to access employment and healthcare as well as enabling older people to get around.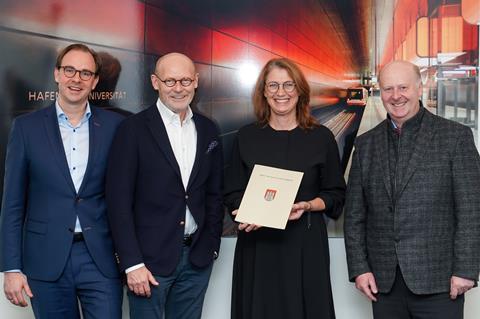 'The connection to a diverse range of mobility options is crucial for the development of new districts, and the same applies to areas that have not yet had a direct connection to rail transport', he said. 'I am therefore pleased that by handing over this grant notice for implementation of the first section of U5, we have laid the foundation for the expansion of Hamburg's rapid rail network.'