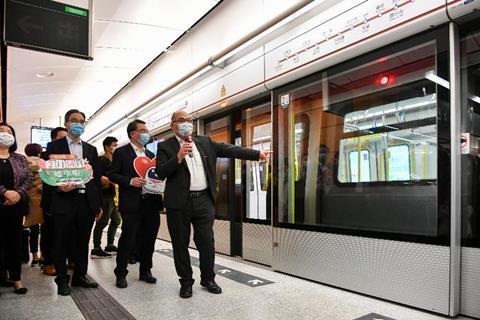 CHINA: Phase 1 of Hong Kong MTR's Tuen Ma Line was opened for revenue service on February 14, extending the existing Ma On Shan Line from Tai Wai through Lion Rock to the eastern part of Kowloon.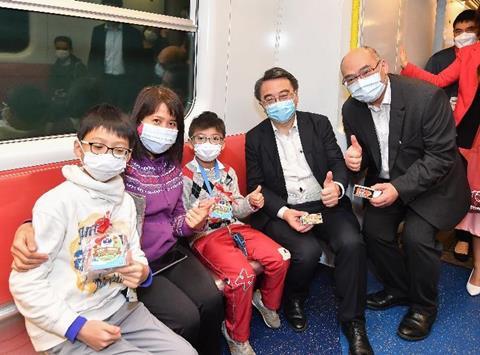 Built as part of the Shatin – Central Link project, the extension serves two new stations at Hin Keng and Kai Tak, along with an interchange to the Kwun Tong Line at Diamond Hill. Opening ceremonies were held at Kai Tak before the departure of the first train at 05.30, attended by MTR Corp Chief Executive Officer Dr Jacob Kam, Managing Director, Operations & Mainland Business Adi Lau, and Operations Director Dr Tony Lee.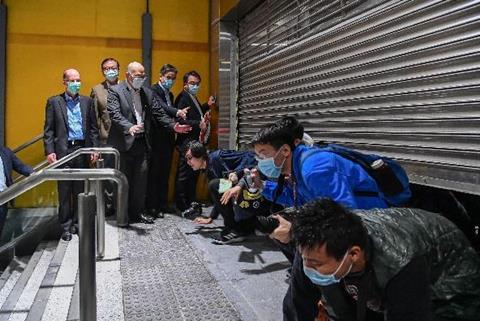 'I am glad to see our railway expanding', said Kam. 'Tuen Ma Line Phase 1 will foster the linkage between the New Territories East and Kowloon East, extending railway service to new communities in the Kai Tak area.' In particular, the interchange at Diamond Hill is expected to relieve the congested link between East Rail and the Kwun Tong Line at Kowloon Tong.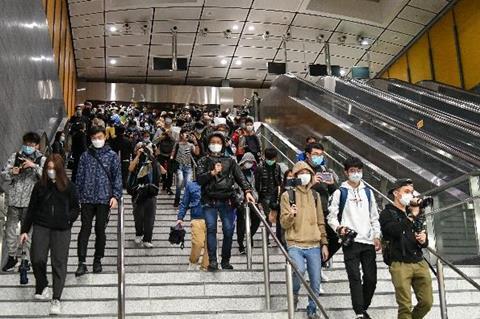 According to the operator, more than 800 staff had worked overnight to change more than 26 400 signs and information boards throughout the MTR network, as well as updating the digital information and fare collection systems. Until the full commissioning of the Tuen Ma Line, MTR is offering promotional fares to encourage more passengers to use the line.
Phase 2 of the Tuen Ma Line will connect Kai Tak with the West Rail Line from Hung Hom to Tuen Mun, creating an east-west corridor through Kowloon and the New Territories. Work on this section has been delayed by of construction problems at Hung Hom, but MTR is hoping that it will open by the end of 2021.
Because the Ma On Shan Line was built for right-hand running to optimise cross-platform interchange at Tai Wai, this arrangement continues on Phase 1. Phase 2 will see the two tracks 'roll over' near To Kwa Wan to match the left-hand running on West Rail.