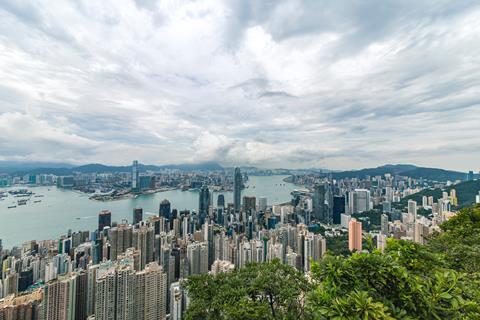 CHINA: The government of Hong Kong has granted MTR Corp authorisation to proceed with detailed planning and design of the Tuen Mun South Extension, a 2·4 km continuation of the West Rail Line (which will in the future become part of the Tuen Ma Line) from the existing Tuen Mun station to a new terminus at Tuen Mun South, near the ferry pier.
An intermediate station is proposed to support planned housing developments in Tuen Mun Area 16.
'The Tuen Mun South Extension project will benefit residents in Tuen Mun South areas by enhancing the transport network of the West Rail Line and will provide a convenient interchange with the local light rail', said MTR Corp CEO Dr Jacob Kam on May 29. 'Upon completion, residents in the area will have a rail option for commuting to Tuen Mun Town Centre and even the urban area.'
Construction of the extension is expected to commence in 2023.