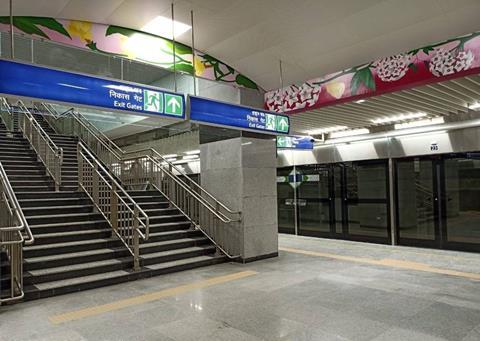 INDIA: The first underground station on Kolkata's East-West metro line was opened for revenue service on October 5, following a virtual inauguration by Railways Minister Piyush Goyal the previous day.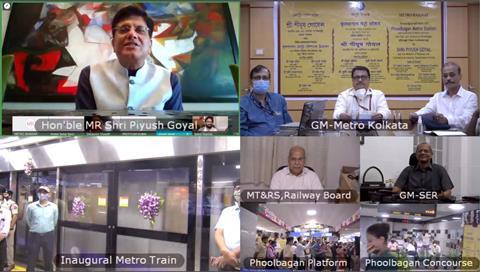 The 5·7 km elevated section at the eastern end of the 16·5 km route was inaugurated in February 2020, serving six stations. Services have now been extended down the ramp from the elevated station at Salt Lake Stadium as far as the first underground station at Phoolbagan, adding a further 1·7 km.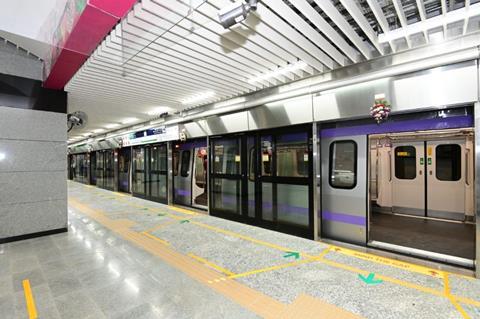 A half-hourly service is being provided with just 24 trains/day each way, offering a journey time from the outer terminus at Salt Lake Sector V of around 16 min.
Metro operations in Kolkata resumed from September 14 following a lengthy coronavirus lockdown. But while the established North-South line is carrying more than 50 000 passengers per day, the isolated section of the East-West line is reportedly carrying less than 200.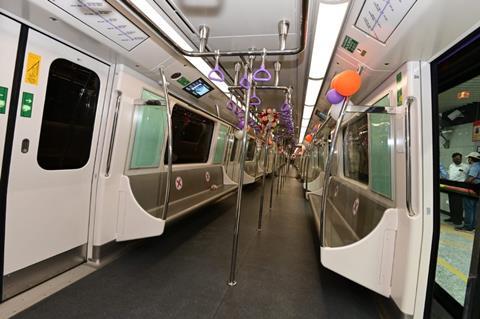 Kolkata Metro Rail Corp General Manager Manoj Joshi hopes that the extension will increase ridership, noting that Phoolbagan is closer to Indian Railways' Sealdah hub. That is normally one of the busiest stations in India, with a throughput of more than a million passengers each day, but IR's local trains remain suspended.
Work continues on fitting out the remainder of the East-West Line, which will tunnel under the River Hooghly to link IR's main stations at Sealdah and Howrah before terminating at Howrah Maidan. Most of the tunnelling has now been completed, although a key 800 m section through the city centre between Sealdah and the interchange with the North-South Line at Esplanade remains unfinished.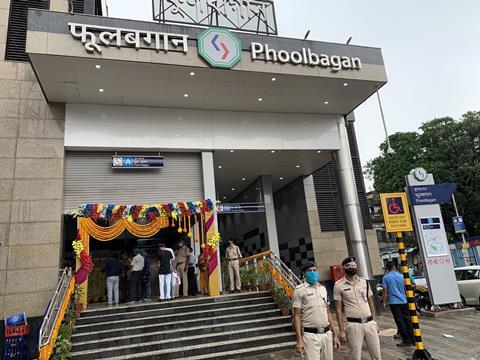 Meeting on October 7, the Indian cabinet approved a revised budget of Rs85·7bn for the East-West line, which is now expected to be completed by the end of 2021. Prime Minister Naredra Modi said he hoped this would create further opportunities for Indian companies, noting that rolling stock for the East-West line had been procured from BEML at a cost of more than Rs9bn.