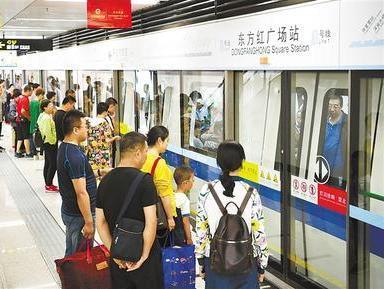 CHINA: The first metro line in Lanzhou opened on June 23. The 26 km Line 1 runs from Donggang in the east to Chenguanying in the west.
Construction started in 2014 and test running began at the end of December 2018. Services are operated with a fleet of 26 Type A trainsets supplied by CRRC Changchun. The aluminium-bodied sets consist of four powered and two unpowered cars. They are stabled in depots at both ends of the line.
Line 1 serves 20 stations, of which one is still to open. Two stations will become interchanges when the first phase of Line 2 opens. The underground 9·1 km route serving nine stations is under construction and scheduled to open in late 2021.
Line 1 is to be extended by 7·2 km. Long-term plans envisage a five-line metro network in Lanzhou totalling 227·6 km.