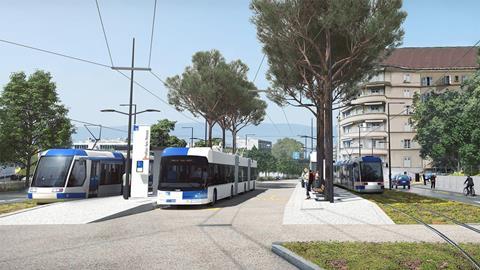 SWITZERLAND: Work has started on the construction of a tram route to serve the western suburbs of Lausanne, following a groundbreaking ceremony in Renens and public celebrations at both ends of the route.
Intended to form the centrepiece of future urban mobility in the western part of the city, the 4·6 km line will connect Lausanne-Flon and Renens-Gare Nord, running parallel with SBB's Lausanne – Genève main line and serving 10 stops.
The line is due to open in 2026, and will be worked by municipal transport operator TL.
Connections will be provided at both ends of the line to the existing light rail route M1 which opened in 1991 to serve the area south of the railway. A new depot is to be built at Perrelet, alongside an existing TL facility.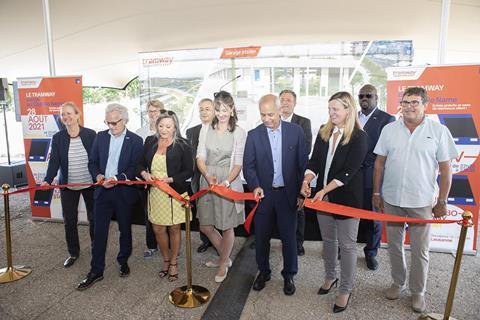 Speaking at the start of work ceremony on August 28, TL director Patricia Solioz Mathys said the tram route was the outcome of nine years' discussion and development.
Planning approval was issued by the federal government as long ago as 2016, and a formal construction permit was issued in February 2020. The first phase of the project is expected to cost SFr500m.
Phase 2
The start of construction coincides with the completion of studies for a second phase, which would see the route extended by 3·1 km from Renens-Gare to Villars-Ste-Croix and Croix-du-Péage, adding a further six stops.
Plans for this section are being submitted to the Federal Office for Transport for approval, but construction is not expected to begin before 2022 at earliest.