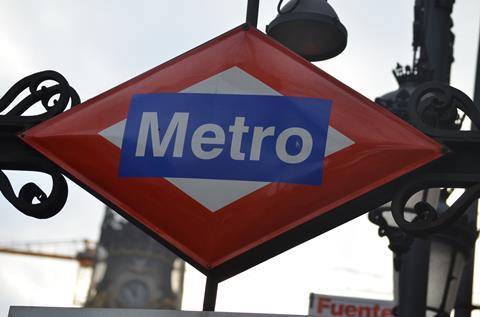 SPAIN: An extension of Madrid metro Line 8 is to be included in the future transport plan for the northeastern suburbs of the capital, Comunidad de Madrid Vice-President Ignacio Aguado announced on July 7.
Valdebebas is currently served by RENFE suburban services C-1 and C-10 running to Terminal 4 at Barajas airport.
The area is expected to undergo considerable development in the coming years, with the construction of a hospital, law courts and the merger of the four airport terminals to create single larger facility.
Under the plans the existing Valdebebas station would become an interchange with metro Line 8, with a bus station and park-and-ride facilities. An electric BRT route is also proposed.
In addition to the extension of Line 8, Line 5 is to be extended from Alameda de Osuna to the airport complex. Further details of the two extensions are expected to be released later this year.
It is estimated that usage of metro trains to the airport could increase by around 50% from the current 9·45 million passengers/year.