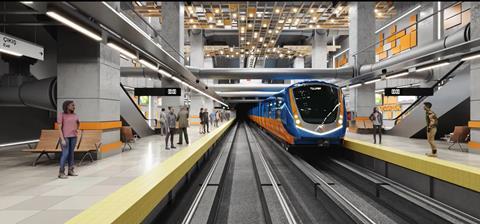 TURKEY: Mersin municipality has announced the results of a tender for the supply, installation and commissioning of electromechanical systems for the Mezitli – Üçocak metro line.
Four of the 13 groups which had initially expressed interest in the contract prequalified to tender, and of those two submitted bids. The lower bid of TL2·855bn was submitted by a consortium of Dilingan Construction Int and Kiska-Kom, beating a consortium of Dogus and Yapi Merkezi which bid TL3·759bn.
Further negotiations will now take place before a contract is signed.
Completion is planned within 1 260 days from the date of the contract being signed.
The 13·4 km metro line linking Mezitli in the southwest with Üçocak to the northeast will serve 11 stations, including an interchange to the city's main line station. Services will run at a maximum speed of 80 km/h, offering an end-to-end journey time of 23 min.