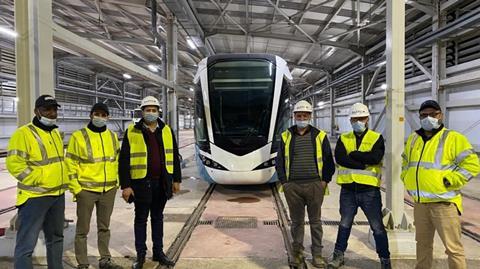 ALGERIA: Test running on Mostaganem tram route T2 began on December 31, ahead of an expected opening in the first quarter of 2021.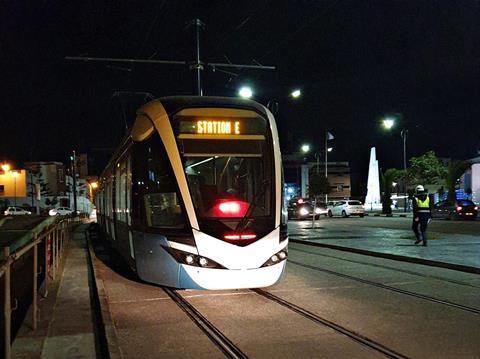 Capital of Dahra region, Mostaganem is the third city in western Algeria to build a tramway, after Oran and Sidi Bel Abbes. The 14 km two-line network with 24 stops is being completed by Alstom, Cosider Travaux Publics and Cosider Ouvrages d'Art, with project management support from Yüksel Proje Algeria. The €250m turnkey contract awarded by Enterprise Metro d'Alger to a consortium of Corsán-Corviam Construcción and Isolux Ingeniería (72%) and Alstom (28%) in August 2013 had envisaged completion in 40 months.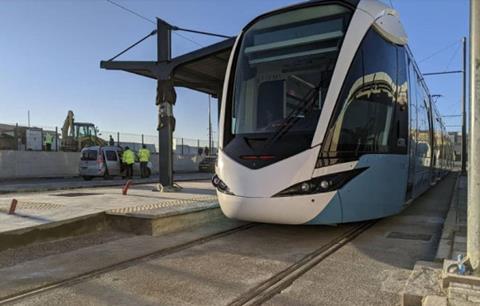 The 12·2 km route T1 with 20 stops will run from La Salamandre in the port district, where the depot is located, through the city centre to Tijditt, and then north through Benyahia Belkacem and the university district to Karouba. Route T2 is just 2 km long, starting from an interchange with T1 at the SNTF station and heading southeast to the city's new bus station. There will be park and ride facilities at 10 stops across the network. Route T1 has a design capacity of 5 000 passengers/h per direction and T2 3 300 pphpd.
Alstom has been responsible for the supply of trackwork, the overhead power supply and substations, signalling and telecommunications, as well as the ticketing equipment. The fleet of Citadis trams is being assembled by the Alstom-Cital joint venture in Annaba.
Visiting the tests with the Governor of Mostaganem, Isaa Boulahia, Algeria's Minister of Transport Lazhar Hani said the start of commercial operation would improve the quality of life for the city's residents.
'The Mostaganem tramway is a very important system project for Alstom and has been expected by the public for a long time', said Amar Chouaki, Managing Director for Alstom Algeria. 'We are pleased to have achieved this significant milestone despite the various delays as well as the Covid-19 pandemic.' The company said 'rigorous dynamic tests' will be undertaken over the coming months to ensure smooth running and safe operation ahead of the opening.