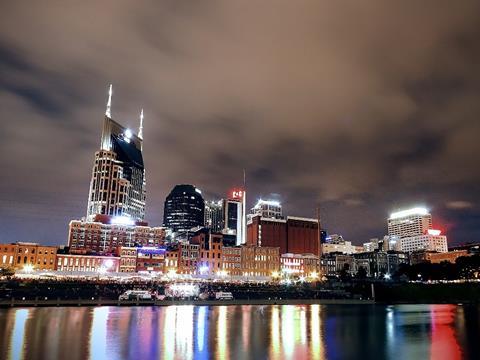 USA: Nashville Mayor Megan Barry announced a transport plan on October 17 that would include construction of a light rail network in the city.
Let's Move Nashville: Metro's Transportation Solution will be put to a ballot in May 2018. If approved, the $5·2bn scheme would be funded from sources including proposed tax increases.
'This is a balanced funding proposal that will ensure that visitors and out-of-county residents who may use our roads or transit system will pay their fair share along with residents who will have access to better jobs and transportation options as a result of this proposal', said Barry.
The 42 km light rail network would include routes on Gallatin Road, Nolensville Road, Charlotte Avenue and Murfreesboro Road. An existing railway would also be converted to light rail. Services would be operated by 57 light rail vehicles, which would run underground in the city centre. If approved, the first phase is envisaged to open in 2026, with the network to be completed in 2032.
The Metro Nashville Airport Authority has agreed in principle to fund the route from Murfreesboro Road to the airport, with a stop to be built at the terminal. The Convention Center Authority is also expected to pay for a light rail and rapid bus stop.
The plan includes the introduction of rapid bus routes along Dickerson Road, Hillsboro Road, West End Avenue and the Bordeaux route. Services on the existing bus network would be extended to run for 20 h a day, with frequencies increasing on the busiest routes. Electric buses are to be introduced and the bus network expanded.
The plan envisages that residents living at or below the federal poverty level would not pay for travel.