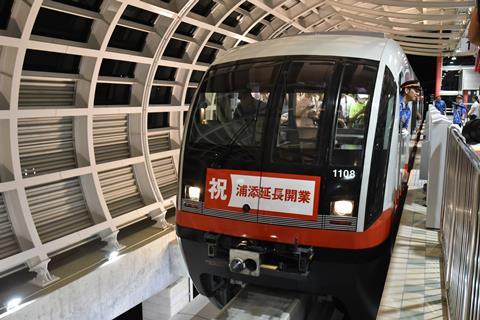 JAPAN: An extension of the Okinawa Urban Monorail serving Naha was inaugurated on September 29, with regular passenger services beginning on October 1.
The 4·2 km northeastern extension from Shuri to Tedako-Uranishi adds four stations and brings the line, also known as Yui Rail, to 17 km with 19 stations. Much of the guideway is elevated, but the extension also includes a 260 m long tunnel.
In order to operate the extended line, a further six two-car trainsets with capacity for 165 passengers have been ordered from a consortium of Hitachi and Kawasaki Heavy Industries. Some of the older units are to be extended to three-car sets. The fleet now comprises 19 trainsets, and is stabled at a depot at Naha Airport at the southwestern end of the line.