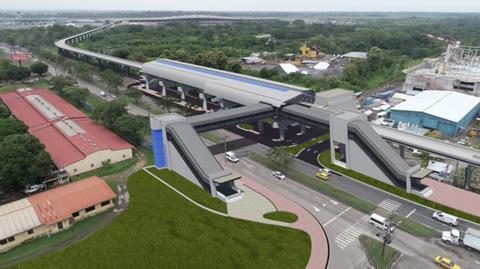 PANAMÁ: Panamá Metro approved plans for a 2 km extension of Line 2 connecting the ITSE vocational school to Tocumen Airport on February 12.
The US$42·7m extension will be designed and built by the GdE Consortium of Alstom, Thales, Sofratesa, CIM and TSO, which built the 21 km Line 2 which opened in April 2019.
The ITSE – Airport extension is expected to be completed by March 2022, ahead of the Central American & Caribbean Games that April.
Panamá Metro has also approved a US$1·5m modification to a contract for Thales/Sofratesa consortium to undertake maintenance of Line 2's safety and telecoms systems, extend the consortium's responsibilities to include Line 1.