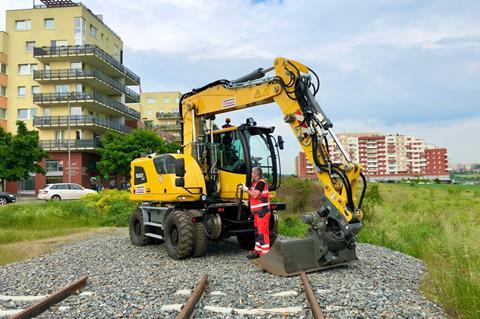 CZECH REPUBLIC: Praha city transport operator DPP has begun construction of Phase 1 of an extension of the Hlubočepy – Sídliště Barrandov tram line to Slivenec in the southwest of the capital. The extension is mainly outside the existing conurbation, and is being built in co-ordination with development projects.
The 1·5 km double track first phase with sections of grassed track will have two stops, at Kaskády and the temporary terminus at Holyně.
Construction is being undertaken by Strabag Rail at a cost of KC169m, with 85% EU co-financing. Opening is planned by late April 2022.
Work is also underway on a KC98m loop at Zahradní Město which will serve a station being built as part of the modernisation of the Praha Hostivař – Praha Hlavní Nádraží railway.