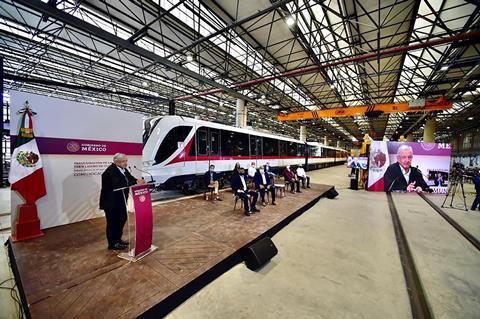 MEXICO: Guadalajara's third light rail line was formally inaugurated by President Andrés Manuel López Obrador on September 12. Following the opening ceremony at 11.00, public services began at 16.00, with free travel being provided until September 20.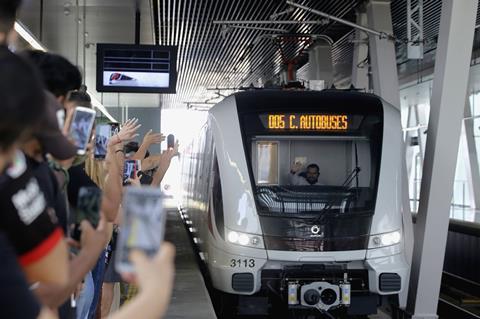 Mexico's second largest city, with more than 4 million inhabitants, Guadalajara is an important economic and cultural hub. Construction of Line 3 forms part of an ambitious National Development Plan being promoted by the Ministry of Communications & Transport which places a specific emphasis on improving mobility in the major cities using various track-based transport modes.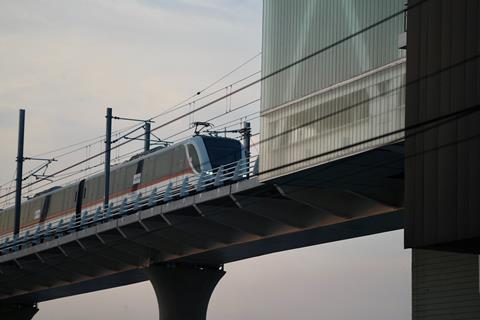 The 20·9 km Line 3 connects Arcos de Zapopan in the northwest with Central de Autobuses in the southeastern municipality of Tlaquepaque via the city centre. Interchange is provided with Line 1 at Ávia Camacho and with Line 2 at Plaza Universidad. Around 14·9 km runs on viaduct and another 5·5 km in tunnel through the city centre. There are 13 elevated and five underground stations. End-to-end journey time is 33 min, and the line is projected to carry 233 000 passengers per day.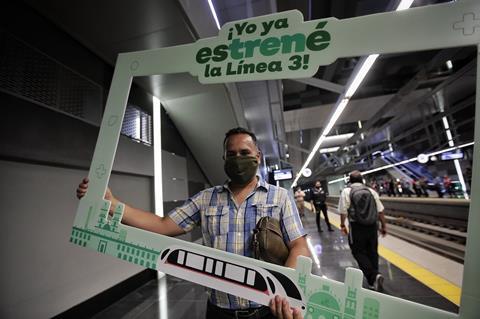 Under construction since August 2014, Line 3 had originally been expected to open in 2016. Guadalajara operator Siteur awarded a €380m contract to Alstom and OHL subsidiary CPVM in 2014 covering the rolling stock, electrical substations and communications systems. Alstom has supplied a fleet of 18 three-car air-conditioned Metropolis trainsets similar to the Series 9000 type used on the Barcelona Metro, which are designed for a maximum speed of 90 km/h. It also supplied the signalling and train control equipment based on its Urbalis 400 CBTC.
A consortium of Egis Rail and Transconsult provided supervision of the design, construction and commissioning of the civil engineering work, railway systems and the maintenance depot, as well as interface management for the seven works contracts and acting as Independent Safety Assessor for the entire programme.