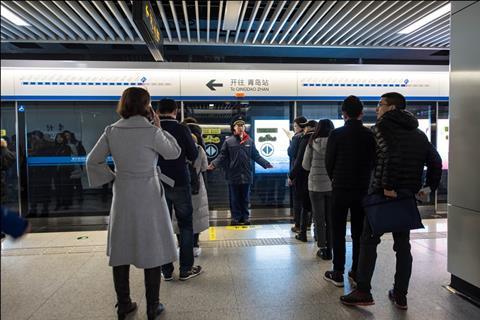 CHINA: A 4·2 km extension of Qingdao metro Line 2 west from Zhiquanlu to Taishanlu was opened on December 16, taking the line to 24·4 km and 21 stations. The extension has three stations, with one more intermediate station that has not yet opened.
Services are operated using 25 six-car Type B1 trainsets supplied by CRRC Qingdao Sifang, running every 4 min in the peaks and every 7 min off peak.
Further extensions are planned at both ends which would take Line 2 to 61·3 km and 43 stations.