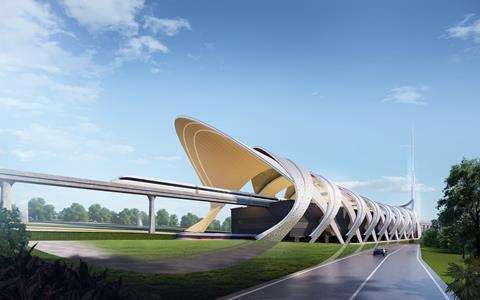 ASIA: RTS Operations has confirmed the award of railway systems contracts totalling 1bn ringgits for the Johor Bahru – Singapore Rapid Transit System shuttle between Malaysia and Singapore.
CRRC Zhuzhou Locomotive has been selected to provide the rolling stock, while Siemens Mobility will supply the signalling.
Johor Bahru – Singapore Rapid Transit System contracts
Core systems contracts
Rolling stock
CRRC Zhuzhou Locomotive
Signalling and platform screen doors
Siemens Mobility
Communications and integrated supervisory control system
Sapura Rail Systems
Non-core systems contracts
Trackwork
CHEC (Singapore)-CHEC (Malaysia) JV
Traction power supply
Pestech Technology
Uninterruptible power supply
EEB-CRECM JV
Automatic fare collection
MSI GLOBAL
Depot equipment and service vehicles
EEB-CRECM JV
Systems consultancy
Consultancy services for the design, manufacturing, delivery, testing and commissioning of all systems
CH2M Services
Previously announced contracts
Singapore section of the straits viaduct, and tunnels to Woodlands North
China Communications Construction Co
Woodlands North station, tunnels and customs, immigration and quarantine building
Penta-Ocean Construction
RTSO is the Singapore-registered joint venture formed by Malaysian state-owned transport operator Prasarana and Singapore's SMRT to own, design, build, finance and manage the RTS Link operating assets, including trains, tracks and other systems, and to operate and maintain the line which is scheduled to open by the end of 2026.
Announcing the contract awards on May 12, RTSO Chairman Mohd Adnan said the board was fully committed to delivering the project despite the challenges posed by the Covid-19 pandemic. 'We understand the strategic importance of the RTS Link in bringing about significant economic and social benefits on both sides of the Causeway, which not long ago was one of the busiest land border crossings in the world', he said.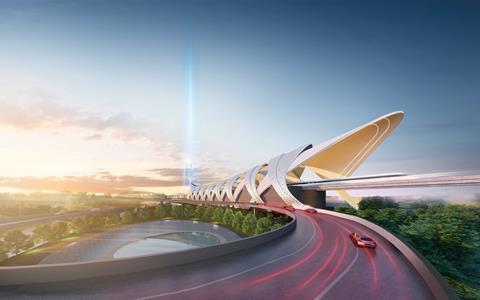 RTSO CEO Shamsul Rizal Md Yusof said 'we are pleased with the outcome of the tender exercise. There is a good mix of local and international players working together to make the RTS Link a success.'
Singapore's Transport Minister Ong Ye Kung commented that 'building a train system is a complicated process. A little like building a big Lego model — it comes in many different pieces.'
The line will offer a 5 min journey on the 4 km cross-border route from Singapore's Woodlands North station, with a capacity of up to 10 000 passengers/direction/h.
Chin Yee Chong from Johor Bahru-based SM Architects submitted the winning proposal in the Bukit Chagar station façade design ideas competition. The competition was proposed by the Sultan of Johor who acted as patron and chaired the jury panel. 'This futuristic design manages to capture the relationship between Johor Bahru and Singapore, and the station will not only become an iconic landmark in Johor Bahru but also amongst the great railway stations of the world', said Mohd Zarif Hashim, CEO of MRT Corp which is the infrastructure company responsible for the station, viaducts and depot at the Malaysian end of the project.