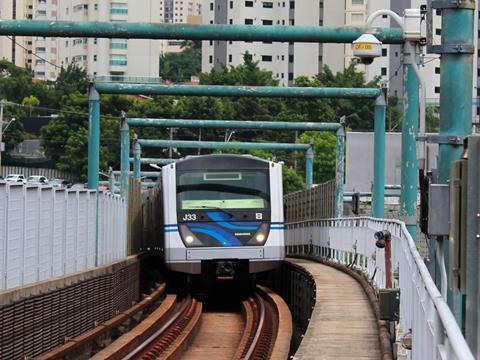 BRAZIL: São Paulo State Governor João Doria announced plans on June 3 for an 8·3 km extension of São Paulo metro Line 2. Work is due to start in the first quarter of 2020 for completion by the end of 2025.
The northeastern extension from Vila Prudente to Penha would add eight stations. Interchange with Line 3 would be provided at Penha. The extension is expected to add 377 000 passengers a day to Line 2, which currently carries 800 000 passengers a day.
Contracts for the supply of 22 trains and installation of signalling are due to be tendered. In the longer term the line is expected to be extended further north to serve Guarulhos Airport.