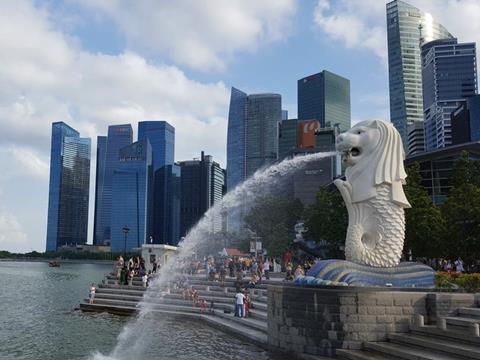 ASIA: The RTS Link international metro scheme that would link Singapore with Johor Bahru in Malaysia has been put on hold for a further six months.
The government of Singapore has agreed to a request from Malaysia on October 29 for a further extension of the suspension period to April 30 2020. This came after development was put on hold from May until the end of September; Malaysia subsequently requested an extension to the end of October.
On October 21 Malaysia requested some changes to the project specifications, but has not yet set these out to Singapore. Any changes will require amendments to the bilateral agreement signed last year.
'While we are not obliged to accept Malaysia's proposed changes, we will continue to keep an open mind and assess them carefully and objectively', said Singapore Minister for Transport Khaw Boon Wan.
It is envisaged that a joint venture of Malaysia's Prasarana and Singapore's SMRT would design, build, finance, operate and maintain the metro line across the Straits of Johor under a 30-year concession agreement.