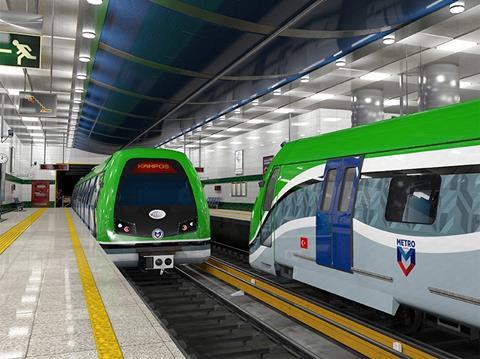 TURKEY: A consortium of China National Machinery, Taşyapı and AYGM has been awarded a €1·2bn contract to build the first metro line in Konya.
Due to be completed by the end of 2023, the 21·1 km route would serve 22 stations between Necmettin Erbakan University in the west and Meram Belediyesi via the new high speed railway station and Fetih Caddesi. The end-to-end journey time would be 35 min.
A second line would be created by converting the existing north-south tram Route 1 to metro standards, including moving the Selçuk University – Alaaddin route underground.
The project is being funded by the Ministry of Transport, Maritime Affairs & Communications. Plans for a metro were originally published in 2015, and a feasibility study started in November 2016. Konya Metropolitan Municipality finalised plans in 2017.