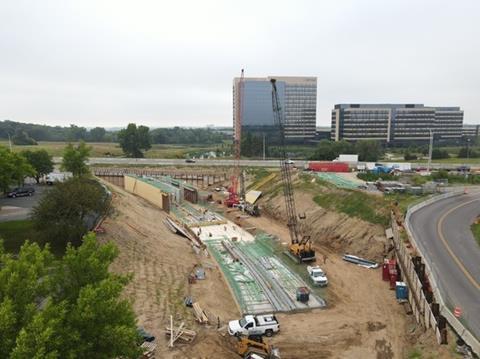 USA: After several years of negotiation, the Federal Transit Administration has formally approved a $928·8m Full Funding Grant Agreement to support construction of the Green Line extension of the light rail network in Minneapolis, which will run southwest of the city to Eden Prairie.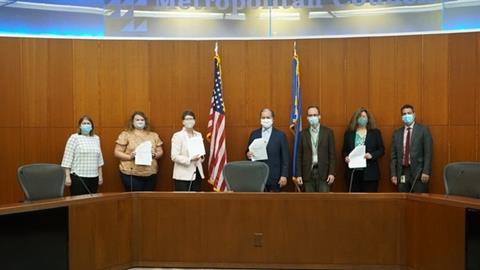 The award announced by Minnesota Governor Tim Walz on September 14 releases federal funding to cover almost half of the $2bn cost of the 23·5 km extension, which he described as Minnesota's largest ever public works project. The remainder is being covered by local match funding from city and state authorities including the Twin Cities Metropolitan Council and Hennepin County Regional Railroad Authority.
Serving 16 stations in Minneapolis, St Louis Park, Hopkins, Minnetonka and Eden Prairie, the Southwest LRT is scheduled to open in 2023. An $800m civil works package had been awarded in November 2018, and the $194m railway systems contract was awarded to a joint venture of Aldridge and Parsons in September 2019. Siemens Mobility is supplying 27 Type S70 LRVs for the route under a 2016 contract that includes options for up to 50 more.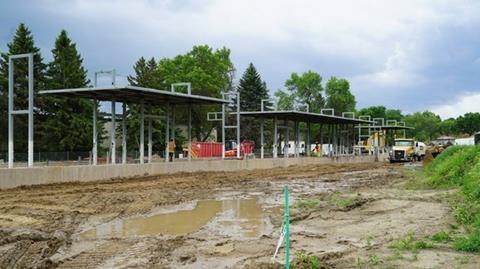 When the project was launched in 2014, the extension was expected to serve around 64 000 jobs within a 750 m radius of the proposed stations, a figure that is expected to reach 80 000 by 2035. Over the same time, employment in central Minneapolis is expected to grow by 18% from 125 000 to 145 000 while the population living along the route outside the city is forecast to increase by 56%.
'Today is a joyous day for the people of Minnesota', said Metropolitan Council Chair Charlie Zelle. 'With the FFGA firmly in hand, the questions hanging over Southwest LRT are finally answered. I would like to thank our community partners in Eden Prairie, Minnetonka, Hopkins, St Louis Park and Minneapolis for their valued input and unwavering support for the project.'
'Securing full funding for Southwest LRT firmly sets the course for completion of the next leg of a modern light rail system that will carry us into the future', added HCRRA Chair and former Mayor of Minnetonka Jan Callison. 'Cities, agencies and private sector partners have worked together in unprecedented ways to prepare for the opportunities light rail will bring to the Southwest Corridor.'