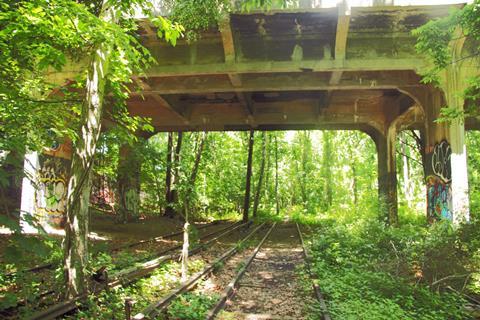 USA: New York MTA released in early October a pre-feasibility study into a possible reopening of the former Rockaway Beach Branch of the Long Island Rail Road in Queens.
The report estimated the cost of restoring the 16 km railway at between $6·8bn and $8·1bn. It was compiled by lead consultant Systra and delivered to MTA in mid-2018, but the authority has only just made the document pubic.
It evaluates the potential cost and benefits of restoring the route either as an LIRR commuter rail link (indicative cost $6·8bn) or as part of the New York Subway ($8·1bn). Diverging from the LIRR Main Line at Rego Park and running south, the route passes through several residential districts of Queens that are poorly served by public transport. Reopening would also offer the potential for enhanced connectivity between Manhattan and John F Kennedy airport.
Systra has modelled two options: the first would see LIRR services running over the mostly intact formation between Rego Park and Howard Beach, although commuter rail would not be restored to the peninsula. The more expensive Subway option would need a tunnel to link the abandoned alignment to 63rd Avenue/Rego Park station on the Queens Boulevard corridor. Four stations would be built under the Subway option while only one would be restored under the LIRR scenario. Systra's estimates suggest four times more passengers would be carried by the Subway than by LIRR.
LIRR abandoned the Rockaway Beach Branch in 1962 because of low ridership, although the southern section between Rockaway Boulevard and the Rockaway peninsula was subsequently rebuilt for use by the A Subway line. Interchange with the Port Authority of New York & New Jersey's AirTrain inter-terminal peoplemover is provided at JFK-Howard Beach station.
The release of the study has been welcomed by local campaign groups. Rick Horan, Executive Director of the Coalition for QueensRail, said he was 'happy to see' that the study considered connections from Howard Beach using both LIRR and the Subway, but that his group would push for the metro option to be adopted given the higher potential ridership.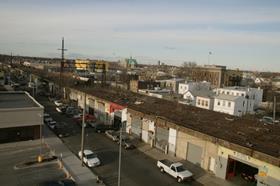 'The release of this study represents the first major step towards reconnecting south Queens with the rest of the borough and city. But it will never be realised without transparent transit agencies, vision from elected officials and a willingness to consider much more efficient ways of building them, at a fraction of what it would cost a government entity to build', he added.
The Systra report concludes that 'an environmental review and conceptual engineering would be a required next step' in the reopening process, but that more progress would be contingent on strong local political support. The scheme has not been included in MTA's 2020-24 Capital Plan, which was ratified by the authority's board in early October.