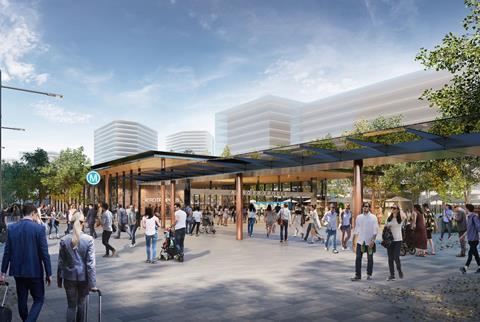 AUSTRALIA: Sydney Metro has appointed a consortium led by SNC-Lavalin in partnership with HKA and Infrastructure Nation to act as Integration & Delivery Partner for the A$11bn Western Sydney Airport line.
Under the terms of the six-year contract, SNC-Lavalin and its local partners will support Sydney Metro's in-house teams to undertake project integration and delivery of multiple mandates for the driverless metro line to serve the airport, which is now under construction for opening in 2026.
The 23 km first phase of the fully automated Sydney Metro West line will connect the new airport with St Mary's station on Sydney Trains' T1 Western Line.
'The Australian market is an important growth area for SNC-Lavalin, and we are delighted to have the opportunity to partner with Sydney Metro and collaborate with local partners on this crucial project', said Steve Morriss, SNC-Lavalin President for Middle East & Asia. 'As we begin rapid mobilisation of this project, we will leverage our global expertise and leading-edge project management services that help increase the predictability of infrastructure delivery, as well as whole life value.'