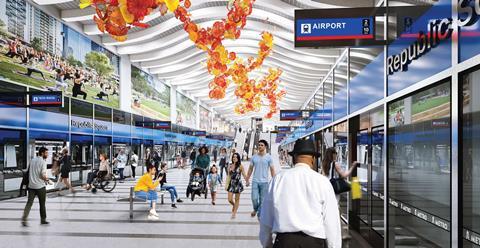 USA: The Texas House of Representatives has approved the construction of metro tunnels under Republic Square Park and Brush Square in Austin as part of Capital Metro's light rail expansion programme.
Approved on May 5, House Bill 3893 approves a 99-year lease of the underground development rights below the parks to Capital Metro. This paves the way for construction of the main interchange station between the Orange and Blue lines under Republic Square Park.
The US$7·1bn Project Connect envisages the construction of three more light rail lines to augment Capital Metro's existing Red Line, which is to be modernised and upgraded as part of the initial investment approved by voters in 2020.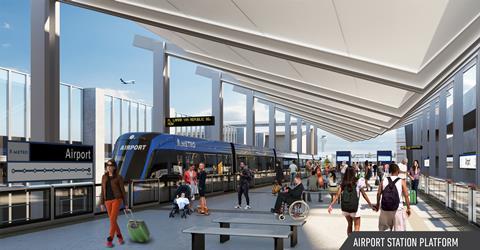 This package also covers the first phase of the north-south Orange Line and the whole of the Blue Line. Both routes would start from North Lamar Transit Center and run south to Republic Square in the city centre. The Orange line would continue south to Stassney, for a total length of 32 km with 16 stations. The Blue Line would diverge and head east to Austin-Bergstrom International Airport, making it 24 km long with 20 stations. These two routes are expected to open in 2028.
The Green Line is envisaged as a second regional rail route, starting from the Red Line's Downtown Station and running to downtown to Colony Park in East Austin.
Future phases envisage extension of the Orange Line from North Lamar Transit Center to Tech Ridge and from Stassney to Slaughter. The Green Line would be extended from Colony Park to Whitehorse, while the north-south Gold Line would initially be built as bus rapid transit and later converted to light rail.