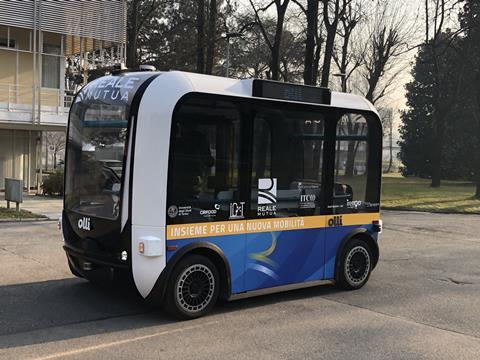 ITALY: The city of Torino has started trials for its first self-driving shuttle programme.
The trial will last for four months and will provide transport services within the United Nations International Training Center's ILO campus in the city.
The Olli electric vehicles are supplied by Arizona-based Local Motors, which 3D prints 80% of the shuttle's parts. The cars can carry up to 12 passengers at 25 km/h and have a range of up to 50 km on a single charge.