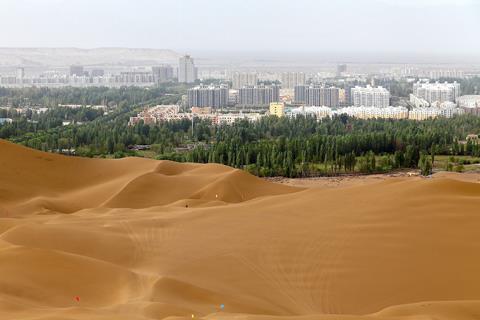 CHINA: Construction of a tramway in the city of Turpan in Xinjiang Uyghur Autonomous Region was launched on July 22, following approval of the plans by the National Development & Reform Commission.
The 1·87bn yuan first phase comprises two lines which are intended to link tourist sites and transport facilities.
Line 1 would run in a 23·0 km loop around the city. The 4·3 km second route, designated Line 3, would link Line 1 with the city's high speed station on the Lanzhou – Urumqi Passenger-Dedicated Line. There would be 18 stops in total, including two that provide interchange between the lines.