NETHERLANDS: Revenue services began running on Utrecht's 8 km Uithoflijn express tram route on December 16, following a formal launch on December 14 attended by Minister of Infrastructure & Water Management Cora van Nieuwenhuizen and a day of free travel.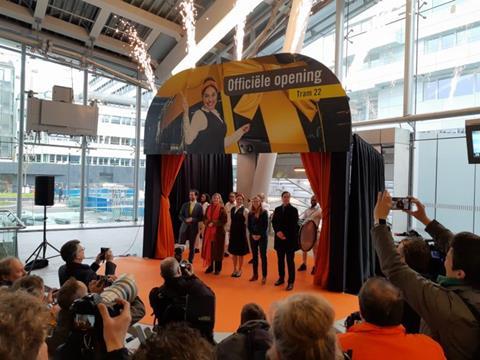 Authorised in 2012 and under construction since 2016, the nine-stop line was expected to open in July, but completion was delayed by construction work around Utrecht Centraal station. The line runs from the city's main station and Jaarbeursplein to the Utrecht Science Park at De Uithof, serving UMC Utrecht, Utrecht University and the HU University of Applied Sciences. Designated as route 22, the tram line replaces bus route 12, which had been operating with double-articulated buses since 2002 and carrying more than 25 000 passenger per day. Tram ridership is expected to rise from an initial 30 000 to around 45 000 passengers/day.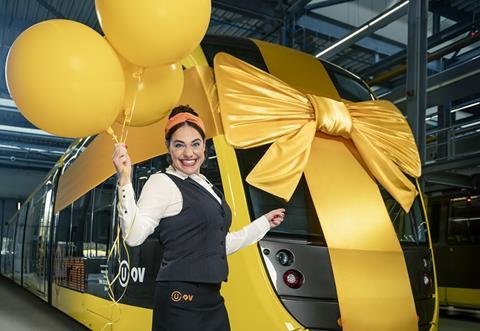 The Uithoflijn will initially operate at 10 trams/h in each direction, with services operating between 06.00 and 22.00 each day. The peak frequency is expected to be increased to 12 trams/h during 2020. End-to-end journey time is 19 min.
Services are operated by Trenitalia subsidiary Qbuzz, under contract to the Utrecht provincial transport agency Regiotram, along with the existing SUNIJ sneltram line to Nieuwegein and IJsselstein. The current four-year operating concession runs to December 8 2023.
CAF has supplied a fleet of 27 five-module Urbos trams to operate the new line, together with 22 seven-module vehicles which will replace the 26 high-floor LRVs on the Nieuwegein line by the end of 2020, once the stops on that route have been rebuilt with lower platforms. The fleet is maintained at the existing sneltram depot, which has been expanded, although provision has been made for up to 16 trams to be outstabled at Uithof each night. Maintenance has been contracted to Alstom with effect from December 19, replacing Stadler Service.
Total cost of the new line, including a share of the workshop expansion is put at €500m, a significant increase on the initial budget of €321m.