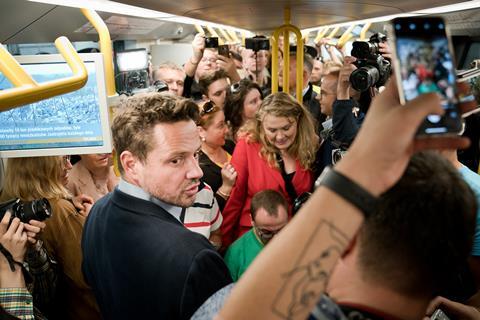 POLAND: An eastern extension of Warszawa metro Line 2 was inaugurated on September 15, with a day of free travel on the entire line.
The 3·1 km extension from Dworzec Wileński to Trocka serves intermediate stations at Szwedzka and Targówek Mieszkaniowy. The stations were built using the cut-and-cover method, with running tunnels bored using tunnel boring machines.
Work took 38 months and was completed on May 10, with Astaldi acting as contractor. The 1·07bn złoty project was partly funded by the EU.
A three-station western extension of Line 2 is due to open by the end of the year. The 3·5 km extension from Rondo Daszyńskiego to Księcia Janusza is being built by Gülermak.