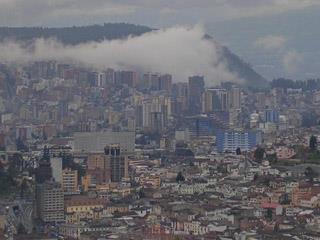 ECUADOR: Madrid Metro has completed design studies for a 22 km metro line in Quito, delivering on September 11 documentation for civil works, 13 of the route's 15 stations, power supplies and other systems. Tendering for this work was expected to start 'immediately', according to Mayor of Quito Augusto Barrera.
Tendering is already underway for two stations and the rolling stock maintenance facility, following the completion of design studies by Madrid Metro in May. Work is expected to begin in November for completion in 2014.
Tunnelling work is due to begin in August 2013 for the north-south route to open 2016, when it is forecast to carry 400 000 passengers a day. The municipality expects that around half of the €1⋅09bn cost of the project would be provided in loans by the European Investment Bank, Andean Development Corporation and Inter-American Development Bank.