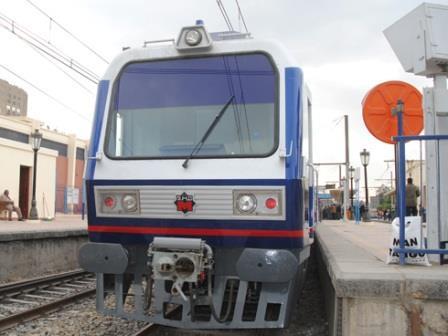 EGYPT: The first nine-car trainset to be renovated for Cairo Metro by Alstom was handed over during a ceremony hosted by Transport Minister Alaa Fahmy on January 1.

Alstom and its local partner Cairo Metro Organisation was awarded a €19m contract in 2007 to upgrade braking, traction and electrical equipment on the fleet of 52 trains supplied by Alstom in 1981 to work the 44·3 km Line 1 which has 35 stations.

The work, which also involves repainting the interior and exterior surfaces of the trains, is being carried out at Cairo Metro Organisation's workshops in Tura and will continue until 2014.

Alstom has been working in Egypt for 30 years, initially supplying signalling, control and communications equipment for metro Line 1 and subsequently providing E&M equipment for Line 2 and for Line 3 which is currently under construction.