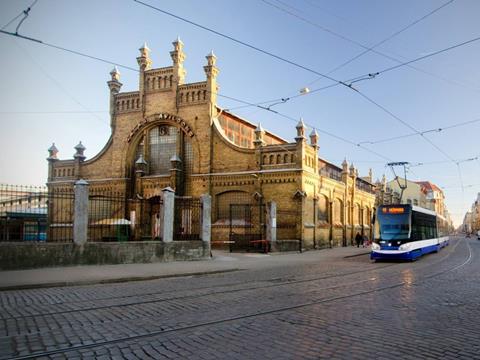 LATVIA: Rīgas Satiksme has signed a €62·6m contract with Škoda Transportation for the supply of 20 low-floor trams, the operator announced on April 27.
Deliveries are to take place in 2017, and the trams are to be used on Route 4 of the 1 524 mm gauge network. Škoda will supply 15 three-section and five four-section 15T trams, and will provide spare parts and 30 years of maintenance. The air-conditioned trams will have a three-year warranty.
Pesa and Stadler also bid. Rīgas Satiksme reports that one bidder did not meet the tender requirements and the other failed to submit an offer before the deadline.
Rīgas Satiksme currently has a fleet of 189 trams. Škoda previously supplied 20 three-section and six four-section trams, which are the only low-floor trams in the fleet and operate on routes 6 and 11.