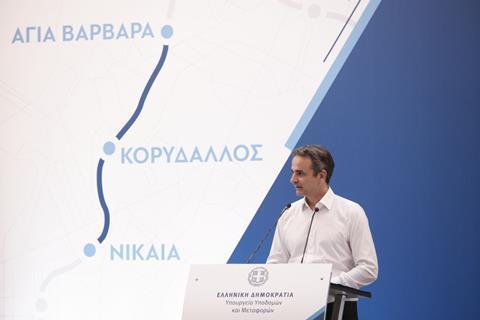 GREECE: A 4 km extension of Athens metro Line 3 was officially inaugurated by Prime Minister Kyriakos Mitsotakis and Transport Minister Kostas Karamanlis on July 6, with revenue services starting the following day.
The extension from Agia Marina adds three new stations at Agia Varvara, Korydallos and Nikaia, serving densely populated areas. The journey from Nikaia to Syntagma in central Athens takes 14 min by metro, compared to over an hour by car during the rush hour, and ridership is predicted to be more than 63 000 passengers/day. It is hoped that this will have a significant impact on the problems associated with road traffic.
A further 3·6 km extension from Nikaia to Dimotiko Theatro is scheduled to open in 2022, providing a direct connection between the international airport and the port of Piraeus.